Why Us?
Don't take our word for anything mentioned below...
Click here to see what our past clients have to say
Services
Their are many photographers, videographers and DJ's out there, all worried about providing their service to the best of their ability in their own circles. Spacebar provide these services but the difference being that we all work closely together as one. Your wedding day is a very special event and is there essential that the day becomes relaxing for you and they will be reflected in the wedding photos and video. A wedding day is full of hidden moments and you can be assured that spacebar will capture these special times.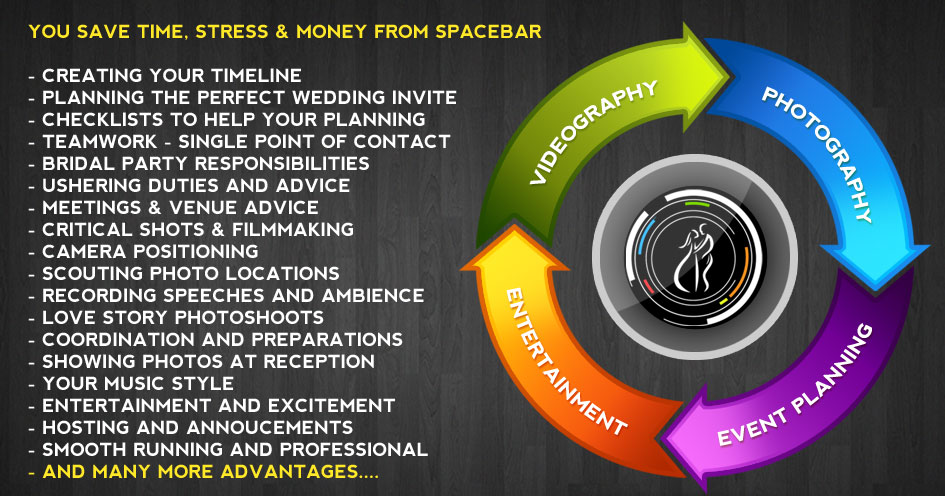 Allow us to capture your vision of your wedding day
We take the utmost care in documenting your day by capturing each moment in beautiful artistry. This is the perfect compliment to our incredible video and entertainment packages. You can view our portfolio that contains several galleries of our recent weddings .
We sincerely thank you for your interest in our unique approach to wedding photography and can't wait to speak to you. Check out our full day photography and why not consider a photo studio pack as part of your reception party.
Sincerely - The Spacebarproductions Team