Fresh, distinctive and affordable contemporary wedding videos
Your wedding day goes by so quickly...
SPACEBAR Productions has turned wedding videography into a dazzling new art form. Your wedding video will be shot and edited not only as a historical record of your special day, but will contain fantastic memories, sights, sounds and ambience from the day.
Ever heard from couples who said that that their wedding day was a blur and went by so fast?
Your wedding day will indeed go by so quickly that it's nearly impossible to remember everything that happened. We love shooting weddings becuase most of the important details, emotions and happenings get lost with the hustle and bustle of your wedding day. The fun part for us is you will be able to relive your ceremonial vows, hear the memorable speeches by your loved ones and watch all the excitement of your first dance captured by us to present them to you in an entertaining way that you will want to share with everybody.
Your customised wedding video will have an interactive menu list of scenes so you can jump to any part of the day with ease. And because we use cutting edge equipment and techniques, your video will be of eye-popping quality. With the music, intuitive editing, and subtle visual effects, it's guaranteed to bring a tear to your eyes!
You can view our portfolio that contains a handful of recent videos taken directly from the finished videos. More coming soon!, you can also view some of our work on our Blog!
A truly memorable way to remember the day! We sincerely thank you for your interest in our unique approach to wedding videography and can't wait to speak to you.
Sincerely - The Spacebarproductions crew
Wedding videography: A perfect blend of video, photo and music fusion.
Your final DVD will have an animated DVD chapter menu and you will be able to select chapters using your remote control.
Below you will see one of our wedding videos and the separate chapters from the full length film. In the full length films, we do not use music all the way through - and you can choose what tracks we can use. On your wedding film you will be able to see and hear your wedding ceremony and speeches.
Our Professional Wedding Video pack is the "perfect way to capture all your memories to cherish them forever"
P
lease take a look at our previous work
...
1: DVD Chapter Menu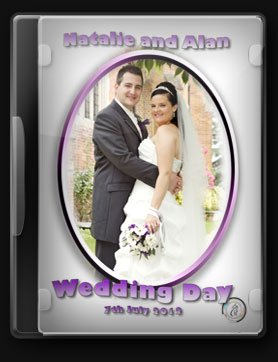 EXAMPLE : Emily and Simons Wedding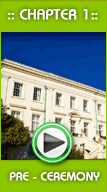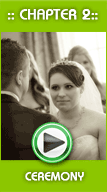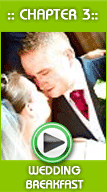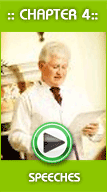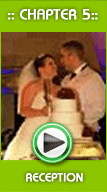 Our Professional Wedding Video pack is the "perfect way to capture all your memories to cherish them forever"