Your wedding day is a story and we are master story tellers.
The wedding day is one of the most important day in anyone's life, and for that precious moment, SPACEBAR productions are there to make sure that every moment and expression is captured for a lifetime of enjoyment.
Professional and contemporary wedding and portrait photography
Memories to cherish for years to come
The wedding day is one of the most important day in anyone's life, and for that precious moment, SPACEBAR productions are there to make sure that every moment and expression is captured for a lifetime of enjoyment.
SPACEBAR photography is a small team that specialize in documenting the art of storytelling your day through a unique combination of passionate, genuine and organic photography. We understand people look their best when they are natural so we document weddings as they unfold and balance them with prearranged traditional photographs as requested.
We create, meet and exceed clients' expectations by thinking out of the box and work with you to understand your styles and requirements. With our creative thinking and delivery, the result is a superior service, faster turnaround and better all round photography with fantastic value. Your photos tell your personal wedding story - the story that you will share with family and friends and pass down from generation to generation. This is a once- in-a-lifetime event that cannot be redone if you are not happy with the way your pictures turn out.

SPACEBAR will work with you to plan all the details of your day through email & phone calls and face-to-face meetings. We'll listen to what you want, because understanding YOU is the first step in creating exceptional photographs.

Another key advantage of working with us is that we allow you to customize your package at any level so you get only the services and products you need. Many independent photographers have very limited package offerings, and a number of add-on options, which end up costing you more.
Our standard wedding coverage includes:

The bridal preparations, arriving at the wedding venue
Groomsmen arrival and guests
The wedding ceremony
Signing of the register
Informal and formal group shot photography
Formal photographs of the bride and groom
Formal photographs with your friends and family
Couples photographs around your wedding location
Cutting of the wedding cake and champagne reception, recieving line
1st dance
Online gallery which you can share with your family and friends so they can see the photos from your wedding day too..

Because we are a multi-service company, we are able to charge less and provide better value with high quality.
If you're looking for proven performance in wedding photography in Berkshire and surrounding areas then schedule an appointment to make your wedding a memorable one.
What makes a great photo?, a photo that has been enhanced to bring out natural looking skin tones and sharpening with the right amount of color correction.
Color correction is an important step in the digital editing process and ensures that your photos are as true to life as possible. Professional color correction requires technical training, expensive equipment and a developed eye. SPACEBAR color corrects a vast majority of images before they are delivered on DVD to you. We'll make your photos "POP" and look just the way we intended.
On your wedding day we will take photos on the go and know that not every photo will have the perfect lighting conditions. Whilst we have professional equipment and lenses to help us take best possible photos based on the enviropnment and conditions. In order to capture each moment as it happens, we may have only limited time to stop and adjust the camera accordingly. The innovative post production process and techniques we use means that a selection of images that are shown at your wedding reception will look great when shown to friends and family at the reception.
With our enhancements, your photos will go from amazing to breathtaking. The mood and feel of a picture can dramatically change through this process. SPACEBAR spends a considerable amount of time after your wedding to finalise the rest of the wedding images before being delivered back to you. We spend around 50 hours on every wedding we do, photos that will last for generations!
With SPACEBAR, we can create the perfect package for you that could stretch your options and still get custom quality wedding photography. Our packages are perfect for couples who are simply looking for great photography at a great value. We have several features that can be added to your custom package.
Signed wedding board album - a frame containing a photo from the wedding preshoot professionally printed which will allow your guests to leave a heartfelt message that they will be able to sign. We can provide the frame, the mounting board and stands and bring that as part of your day. The photo can then be changed for an actual wedding photo with glass/perspex to cover the signed material. Makes an ideal photo frame in your house.
Photo studio - a professional studio setup at your reception party to allow guests to have some fun. Images are professionally taken and displayed on a screen and guests will be able to download the images for free.
Professional Wedding Albums - professionally designed and hand crafted at studio facilities in Italy.
Photos shown at Reception - show a selection of your photos at your wedding reception on a large led screen. Ideal during the reception buffet. We apply initial post production on your images before they are shown at the reception.
Allow us to capture your vision of your wedding day
We take the utmost care in documenting your day by capturing each moment in beautiful artistry. This is the perfect compliment to our incredible video and entertainment packages. You can view our portfolio that contains several galleries of our recent weddings .
We sincerely thank you for your interest in our unique approach to wedding photography and can't wait to speak to you. Check out our full day photography and why not consider a photo studio pack as part of your reception party.
Sincerely - The Spacebarproductions Team
SPACEBAR Photography: A wide range of services and solution for your special event
Here is what you can expect with a SPACEBAR wedding photography experience.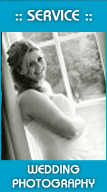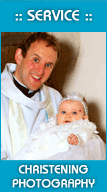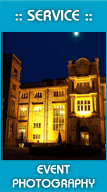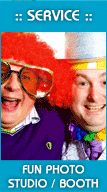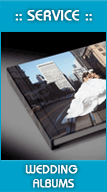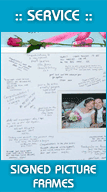 "the perfect way to capture the fun and romance of the day"
If you would like us to capture the all important vows, speeches, ambience and first dance from your wedding day (great to recap the memories of the day forever) then take a look at our unique video service.