The ULTIMATE Wedding package...
The 2012 national average for this wedding package is £5
150
but through this special package you will receive this package for £3

9

99 - a saving of £1600
A fantastic wedding service, certain to impress you and your guests.

The complete professional wedding package to create an unforgettable celebration.

Our popular ultimate wedding and biggest money saving package gives you everything you need for your special day - fantastic value.
This professional wedding package offers fantastic value with all the services. It includes a small team specialising in their respective areas (photo, video, mc, dj), all the equipment, tools and resources with a dedicated point of contact, to work with you to produce an amazing wedding day around you and your style. A package designed to bring the wow factor to your day and impress your guests.
We will help you plan your event and provide "Day-of-coordination". Our professional photographer and videographer will expertly capture all of those special moment to last a lifetime working alongside the mc and DJ. There are no second chances when it comes to capturing a moment, it has to be right the first and only time! When you choose SPACEBAR, we'll work with your venue and take the stress out of your planning and making your celebration fun and exciting!
Don't just take our word for it, there is no better recommendation than from a fellow bride and groom which is another reason we put so much time into making sure that your wedding day lives up to your expectaions. Check out a few of our recent testimonials.
:: The ultimate
DJ, Photo, Video

bundle ::
:: Package details ::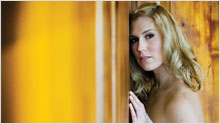 Pre-wedding consultation and a pre-shoot session including onsite venue visit
Formal and informal wedding photography throughout the day which includes: bridal preparations, ceremony, wedding day ambience, speeches, cake cutting, first dance and reception - complete coverage of

your event

[approx 50hrs in total] on the

day (till 12am

)

. POA for extended hours
Digital photo editing (from approx

8

00+) photos during the day creating a mixture of black & white and color photos with post production effects applied
Wedding day slideshow created and shown to guests to show a selection (approx 300+) of professionally edited wedding day photos and presented at reception with emotion enhancing music

(plasma or projector screens included)

Online wedding gallery within 24hrs for all guests to view & download for FREE

unlocked gallery)

to share photos to friends and family worldwide

(option to lock gallery if you wish)

Spacebar provide cards to all your guests during wedding day for guests access for all the photos that were presented/shown at reception for FREE including guests souvenir shots - no copyright/watermarking
Inclusion of confetti cannon to be provided for private wedding photo shoot
Special bespoke DVD photo pack designed and created with all original high res images, box and packaging custom designed by spacebar to include (approx.

700

+) images
300+ professional processed wedding photos will go through a secondary digital correction process with a mix of colour and black and white and creative effects
All images to be released and copyright free to you to do as you wish
We use Professional Digital SLR Canon, Nikon and GoPro camera equipment with a variety of lenses to achieve our style and photography
Two-point of view photographers at selected times of the day with upto

4

-point of view cameras used
FREE Aerial Photography included (weather, time, venue & location dependent)
Further details: Spacebar Wedding photography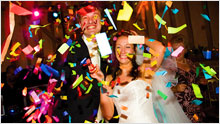 Normally £995

Pre-planning time with venue/home visits to gather music, photo and preparation for your event
Professional MC and DJ team to create an entertaining disco till evening close (12am). POA for extended hours.
Appropriate sound and lighting system designed around your venue
Creating the right party environment with fantastic lighting and sound-to-light effects used throughout reception party engaging in lively dancing.
Formal announcements to 1st dances, cake cutting ceremony, you discuss level of atmosphere you wish to create.
Playlists welcomed - you can personalise your music for your wedding reception party, your music - your style including all guests requests
Photo's of you and your partner as children are projected onto a screen, Friends and memories slideshows plus Wedding day slideshows
Three professional and creatively edited slideshows included - Young Bride, Young Groom, Friend and memories slideshow (with pictures included from the wedding preshoot). (previous wedding video playlists)
You supply the photos, we handle the rest including photo scanning, digital corrections, slideshows development

with wedding card animations

and

video

mixed into the evening reception professionally.
Hi quality and entertaining show with BOSE sound system, lighting equipment (up to 12 lights all computer controlled/lasers/color changes/mirror ball effects) to suit your venue - all designed to create a fantastic atmosphere
Digital animations created for projector/plasma screen presentations based around your theme and wedding invitations.
Entertaining guests with party kits provided – 3x professional confetti effects

used throughout reception (1st dance, Party mode and last dance)

Party kit includes

(up to 40 pieces

- glo sticks x100, glitter hats x 10, black sunglasses x10, inflatable guitars x10, mics x 10, trophy x1

)

designed to create a memorable wedding reception.

All computer, video and sound equipment included
Uploading the slideshows so the rest of the guests can see them again
Upload your music playlist (ceremony, wedding breakfast and reception music)
Further details: Spacebar Entertainment
Normally £895

Two Film makers to create wedding video during the day from 1 hours before ceremony start and recording throughout the day till 30mins after the 1st dance. POA for extended hours.
Upto Four-person point of view to capture throughout the ceremony and speeches, chapters include guests arriving at the ceremony, drinks & canapés, wedding breakfast entrances, speeches and first dance for evening - all videos professionally mixed in with the photos of the day and music from your playlist
Hi-Quality Sony cameras (HD) used to edit and record onto a DVD creating a 90/120 min professionally edited wedding video
Digital Microphones to record speeches and ceremony
Video montage created that represents the whole day (a 4minute summary of the day)
DVD chapter menus created and professionally packaged for you including all slideshows
FREE Aerial Videography included (weather, time

, venue

& location dependent)
Further details: Spacebar Videography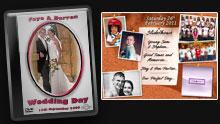 Normally £150

DVD video and Data discs that contain all the slideshows in hi-resolution video so you can use your DVD player to watch them all again
Photos from the professional photography built into the wedding slideshow
Computer versions of the slideshows provided on disc, all photos (Hi-res) from the day and evening supplied
All scanned images from your photos all organized and stored onto disc
Professionally presented with a custom cover into a wedding DVD boxset
Further details: Spacebar DVD Slideshow pack (old site)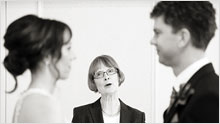 Professional management of ceremony, meetings with you to design the style to create a meaningful & enjoyable ceremony
Appropriate and minimal BOSE PA equipment supplied to play music for the ceremony
Provide you the plan, outline and resources for you which registrar will require
Setup/preparation of main equipment for civil ceremony on the day
Crew member to be on hand to play music at the relevant times throughout the ceremony and plan it with you.
2nd photography included for rear/candid informal shots working closely with photo-pack below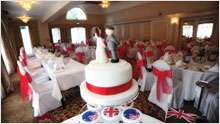 Normally £200

Early arrival to set up/preparation of Sound and lighting systems to ensure prompt start of reception

(required if reception will be in the same room)

.
PA equipment to be supplied to play background music during your wedding breakfast/meal designed to fit into your venue surroundings
Playlist creation for wedding breakfast meal (music of the day compiled based around your style including guests requests - sample playlists provided, music obtained and purchased by us if needed

(~ 2hr music collection/compilation)

Professional BOSE PA mini sound system and Ipod supplied to play music throughout the wedding breakfast meal

period

(3hrs)
Wireless microphones to be supplied and connected into PA system for speeches
Professional MC

making

announcements throughout the day for

ushering guests for ceremony start, vocal direction for photography/videography and

speeches

.

Correctly performed introductions and perfectly executing custom music-drops as you enter wedding breakfast
Spacebar team working alongside your venue based on planned timetable
Guests Souvenir photos taken and given to guests for FREE
Digital photos preparation time to prepare professional wedding day photos for guests presentation at reception
No awkward dead air, embarassing timing miscues or missed moments and important events remembered
Further details: Spacebar Wedding day pack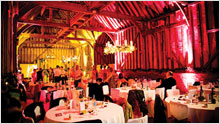 Venue uplighting and LED Mood lighting, cabling, preparation to fill the necessary areas within your reception
Further details: Spacebar Extended Lighting pack
Plus your choice of Photostudio pack OR Video Diary pack
Setup/preparation of lighting and video camera system (ceremony room adjoining reception room to be setup from 6pm and then from 1st dance onwards we announce room open)
We will work with you during the planning phases to compile an initial list with groups of people, couples & individuals that you would like video messages from
Additional crew member to arrive to prepare the video diary rooms and coordinate guests
We shall create signage and place them around locations to present the opportunity for guests to leave video messages throughout the evening
Unlimited video messages taken from guests until evening close
All video professionally edited with animated menus created (from the photo pack) and music (from the DJ pack)
Complete packaging and presentation of the dvd (as part of the final dvd pack)
Further details: Video Diary room pack
Setup/preparation of photographic lighting system and studio (setup in rooms adjoining main reception
Uplighting provided to enhance room atmosphere
Fun props and dressing up items to be supplied as part of studio setup
Additional crew member to arrive to prepare the photo rooms and coordinate with photography
Plasma Screen included for immediate viewing of images onto big screen for guests to tag/keep
We shall create signage and place them around the venue to present opportunities for guests to have photo opportunities throughout the evening, announcements also made during the entertainment pack
All photos to be uploaded to our web gallery in the following day
Unlimited photos taken till end of evening
All photos professionally edited and enhanced and included as a video slideshow in DVD pack - example1

or example2

Complete packaging and presentation of the dvd (as part of the final dvd pack)
Further details: Photo Studio pack
Stress free tools and resources/spreadsheets to help you get the MOST out of your day.
These planning documents specifically work with SPACEBAR weddings. They contain information/tips and advice that will ensure you get much more greater value from your day. From venue, registrar, church questions to ensure how you can excite guests just from your wedding invitation. We can help you produce a day that takes your ideas and enhances them based on our professional experience with planning and hosting weddings.

Wedding g

uests tracker spread sheet
Budget and costs planner spreadsheet
Timetable plan for your bridal party
Registrar marriage civil ceremony planning and music planner
Valuable questions and tips to ask the church and venue so you get the best/most from them
Stag and Hen event spreadsheets

to help your bestman/cheif bridesmaid

Groomsmen formal wear planner
Wedding breakfast table plan

required by

your venue

for seating

/catering requirements
Father-of-the-bride speech templates

to help ease the stress of writing this for dads or person given you away

Groom speech templates

to help the groom pull off an exciting and memorable speech

Voucher codes so you can get deals off for your day

, we have worked alongside several vendors so we can pass on our discounts to them (chair covers, cakes etc)

Photography shoot lists with advice and recommendations

so you don't stress on the day

Music and reception planning spreadsheets with advice discussions
Civil ceremony bridal party and guests seating planner
Ushers jobs templates sheet
included is special first dance music mix planning and delivery
Sample sucessful Wedding playlist to help you visualise the music required throughout the day

Several meetings (venue visit with photo preshoot, photo and music collection, reception and day planning) and working alongside your venue wedding coordinator to ensure we are all working to the same plan.

Additional Bonus e-books for your interest:

The above is based on 15 years of wedding experience and performing at hundreds of weddings.

As this is your first wedding, we work with your ideas and with our skills and advice to help make them a reality. Read what other couples made of their wedding when spacebar are involved

Our Ultimate pack will....

...mean you will have a dedicated point of contact (Josh) who will provide you with all the tools and resources to give you a headstart with your wedding planning. Organising a wedding should be fun and stress free, we provide you the tools and build you a plan so you don't stress on how the day runs
...Ensure all your guests will be excited about your big day when they recieve your wedding invite.
...Will provide enough time for mingling with your guests as well as time for capturing fantastic photos.
...Guests on the day will not get bored from your day, all guests in the evening will be amazed at the entertainment you have laid on for them and stay right till the very end.
...A wedding that all your guests will appreciate that's been well planned and enjoyable.
...Fantastic value with photos, video memories and a reception party from your once-in-a-lifetime (and expensive) day .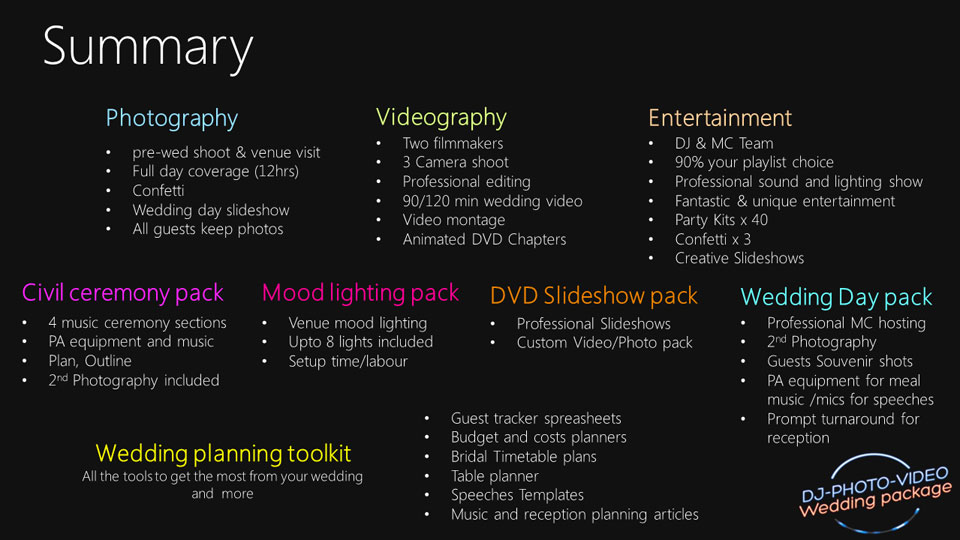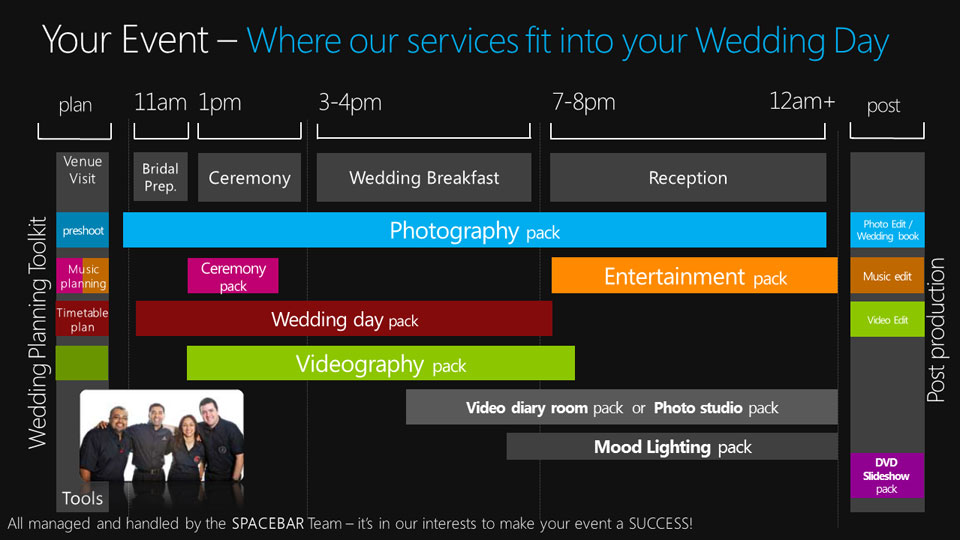 :: Wedding offer - £3999 ::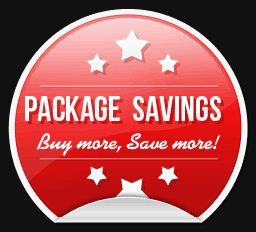 Normally £4610
- Ultimate price - £3999
(saving £611)
*2015 prices
further discounts applied to wedding album and parent gift packs - POA
Whilst it's great to shop around for wedding services on the internet, there are hundreds of photographers, video guys, DJs, MCs and wedding planners. They all have a job to do but they do it in their respective zones.

By one team working closing together and aligned to your plans and expectations, you will have a single point of contact who will be responsible for seeing fantastic photos (no photographer/videographer stepping over each others toes getting the same shots, a fab atmosphere created with our professional hosting throughout the day and a unique reception party that will be sure to wow your guests and keep them right till the very end. Your single contact will also be there on the day to complete the day with you.

In an increasingly competitive market SPACEBAR has developed innovative ideas and solutions to ensure your wedding IS the one that everyone remembers. This is why we are proud to say that we can help you deliver the best wedding day ever


Non-Obligatory p

re-wedding consultation required to understand details about your event.

SPACEBAR will be promoting and exhibiting this package at several wedding fairs.
The above discount/prices applies to this specific deal outlined above, a lesser package will not attract generous discounts already offered.
Please do take the time to
compare us
with other vendors and
contact us
if you are interested in pursuing before anyone else reserves your date.